This event has already occurred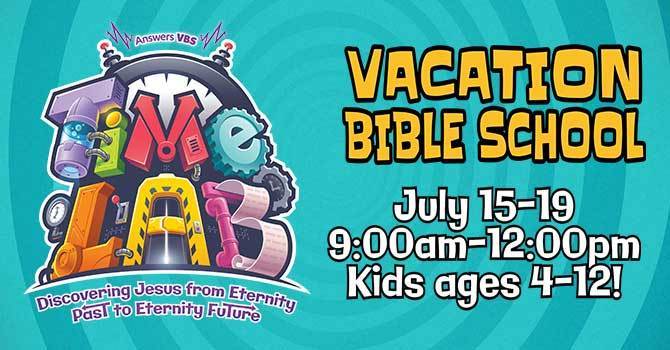 Save to your Calendar
We want to invite your children aged 4-12 to attend Campbell Baptist's summer Vacation Bible School program: Time Lab!
VBS runs from Monday, July 15 through Friday, July 19 from 9:00am to 12:00 noon every day. Your kids will travel through time and meet the most important man ever—a man who was not just a man, but also God. One who turned the world upside-down. One who existed outside of time. Explore God's world through story, song, science, crafts, games, and a host of other FUN and FREE activities!
Register today by clicking on the "Sign Up" button below. Input the number of children who will be attending under Quantity, fill in the information below and click Next. On the next page, fill in your name and email and click Register.
You can also register in-person at the church on any Sunday or during VBS.